Blog
Creamy Pesto Gnocchi with Seasonal Vegetables; by Cooking with a Wallflower
Everyone can make a basic pesto dish. However, not everyone can make a creamy pesto gnocchi that includes deliciousness in every bite. 
Creamy Pesto Gnocchi with Seasonal Vegetables by Cooking with a Wallflower is an extremely appetizing one that's perfect for a quick, easy, and healthy dinner.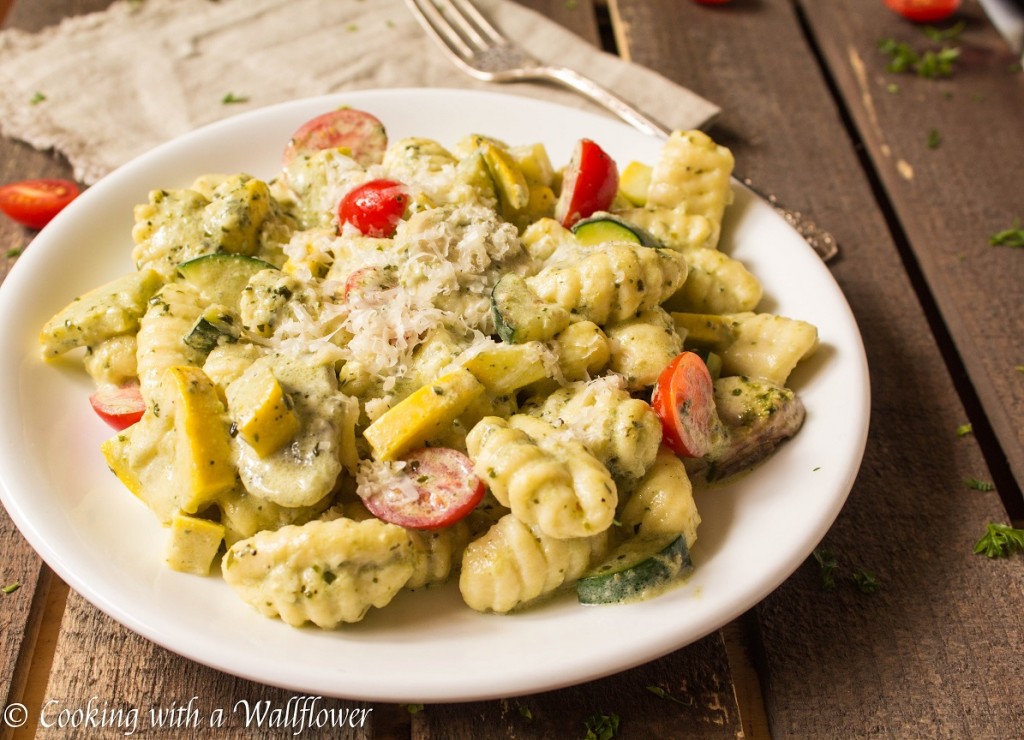 Ingredients:
12oz parmesan potato gnocchi
½ cup diced zucchinis
½ cup diced summer squash
½ cup sliced mushrooms
½ cup grape tomatoes, sliced
¼ cup + 2 tablespoons pesto
¼ cup + 2 tablespoons heavy cream
¼ cup milk
Favorite cheese for grating on top
Finely chopped parsley for garnish
Directions:
Cook the gnocchi according to the directions on the package. Cook the gnocchi in boiling water for 3-4 minutes until the gnocchi becomes soft. Then drain the water and run the gnocchi through cold water. Set the gnocchi aside for now.
In a medium sized skillet, add about a tablespoon of olive oil over low to medium heat. Once the olive oil has heated, add the zucchini, summer squash, and mushrooms. Cook them until they've softened yet still retain their crunch, about 4-5 minutes. Drain the vegetables of any liquid and add it to the bowl of gnocchi.
In the now empty skillet, add the heavy cream, pesto, and milk. Cook over low heat until the sauce has thickened.
Pour the sauce over the gnocchi and vegetables and add the sliced tomatoes. Toss the ingredients until they are well coated with the sauce.
Grate cheese on top if desired. Then garnish with finely chopped parsley.
Serve the gnocchi warm.
For more excellent recipes, visit https://cookingwithawallflower.com/recipes/
Comments (1 Response)
Leave a comment (all fields required)
Comments will be approved before showing up.