Blog
Honey Lime Chicken; by Leigh Anne Wilkes
Grab a few family members or friends for a juicy and flavorful grilled chicken recipe!
A bitter-y taste of lemon along with a little bit of honey sweetness is a yummy combination when it comes to grilled chicken. This weekend, try Leigh Anne Wilkes's mouthwatering Honey Lime Chicken recipe and make tacos out of it, serve it with rice, or make a sandwich with it!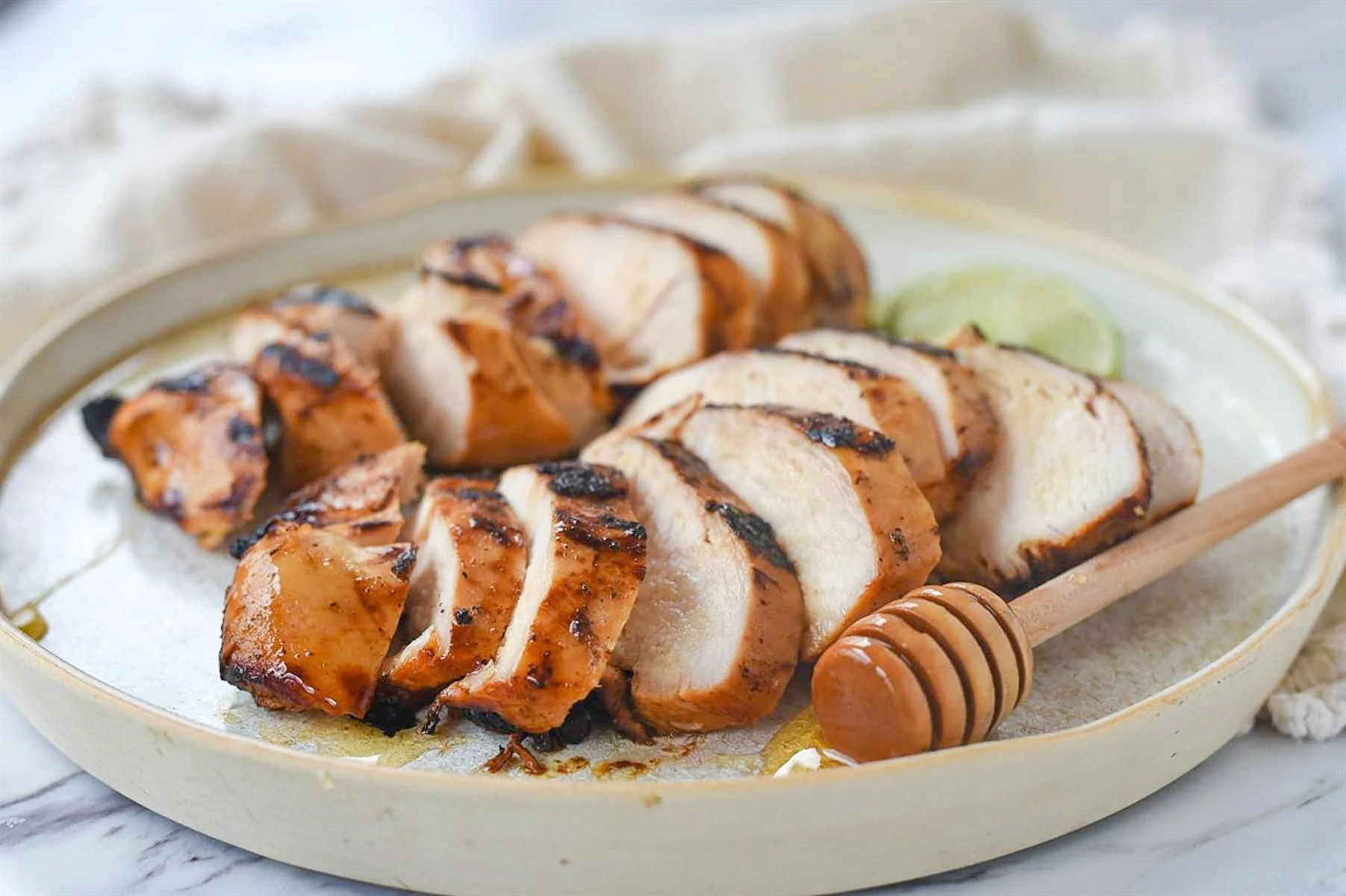 Ingredients:
4 boneless skinless chicken breasts
1/4 cup fresh squeezed lime juice (about 2 limes) 
Zest of one lime
2 tbsp Aegean Pine Honey
1/2 tsp cayenne pepper
1 tsp salt
1 tsp black pepper
Directions:
In a large plastic bag combine all the ingredients except for the chicken.
Mix ingredients together
Add chicken to bag and turn to coat. Seal and refrigerate overnight or for a few hours.
Chicken can be grilled indoors or outdoors on medium high heat. Grill on each side until juices run clear
Serve with rice and a garnish of pepitas if desired
For more excellent recipes, visit https://www.yourhomebasedmom.com/recipe-index/
Leave a comment (all fields required)
Comments will be approved before showing up.