Blog
Lobster Scampi with Linguine; by Cooking for Keeps
It's finally seafood weekend! - which means, it is time to enjoy yourself a fancy out-of-this-world Lobster Linguine! 
The brilliant Cooking for Keeps has got you covered with a fabulous Lobster Scampi with Linguine dish that is an absolute must-try.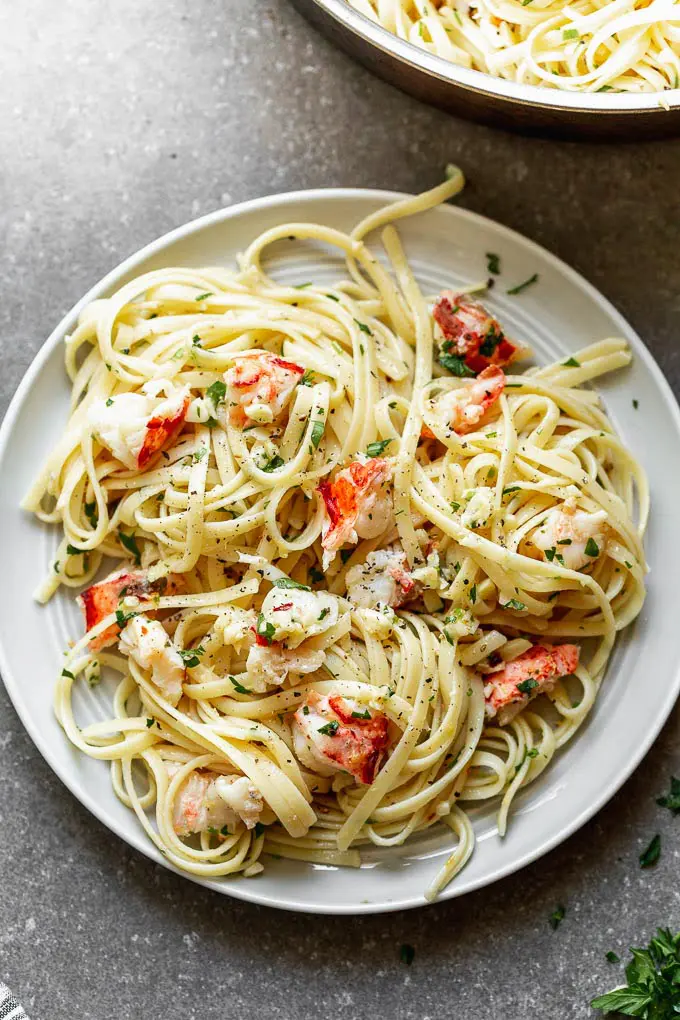 Ingredients:
3/4

 

lb

 

linguine

4

 

5 oz

 

lobster tails

6

 

tbsp

 

unsalted butter, divided

10

 

large

 

cloves garlic, minced

1

 

tbsp

 

lemon zest

1/4

 

cup

 

lemon juice

1/2

 

tsp

 

crushed red pepper flakes

3/4

 

tsp

 

kosher salt

2

 

tbsp

 

chopped flat-leaf parsley, plus more for garnish
Directions:
Bring a large pot of water to a rolling boil. Season with salt.
Starting at the very end of the lobster tail, cut a slit all the way up to where the flesh is. Cut the upper part of the tail down the middle, lengthwise. Do the same to the bottom part of the shell. Use a very sharp knife to swiftly cut the shell and the meat all the way through. 
Season lobster tails with salt and pepper. Heat a large saute pan to a medium heat. Add 4 tablespoon butter. Add lobster tails, shell-side down and garlic. Cook for 2-3 minutes. Flip so they are flesh-side down and cook another 1-2 minutes.
Remove the lobster tails from the stove and let cool slightly. Once they're easy enough to handle. Pull them out of the shells and chop into large bite-sized pieces.
When you begin to make the sauce, cook the pasta. Reserve cooking liquid.
Add remaining butter to the pan along with the lemon zest, lemon juice, red pepper flakes, and 1/4 tsp. salt. Simmer for 1-2 minutes.
Add linguine, remaining salt, and extra virgin olive oil. 
Add parlsey and lobster. Toss until lobster has warmed up.
Garnish with parsley.
Leave a comment (all fields required)
Comments will be approved before showing up.