Blog
Stuffed Grape Leaves; by Ful-filled
It's finally time for a delicious, healthy, and vegetarian meal that can be prepared as a snack, appetizer, or late-night dinner! 
Ful-filled's Stuffed Grape Leaves (also known as Dolmades) recipe is like no other. The satisfying flavor-packed dish is deliciously tangy and tender, and every bite makes your taste buds dance more and more.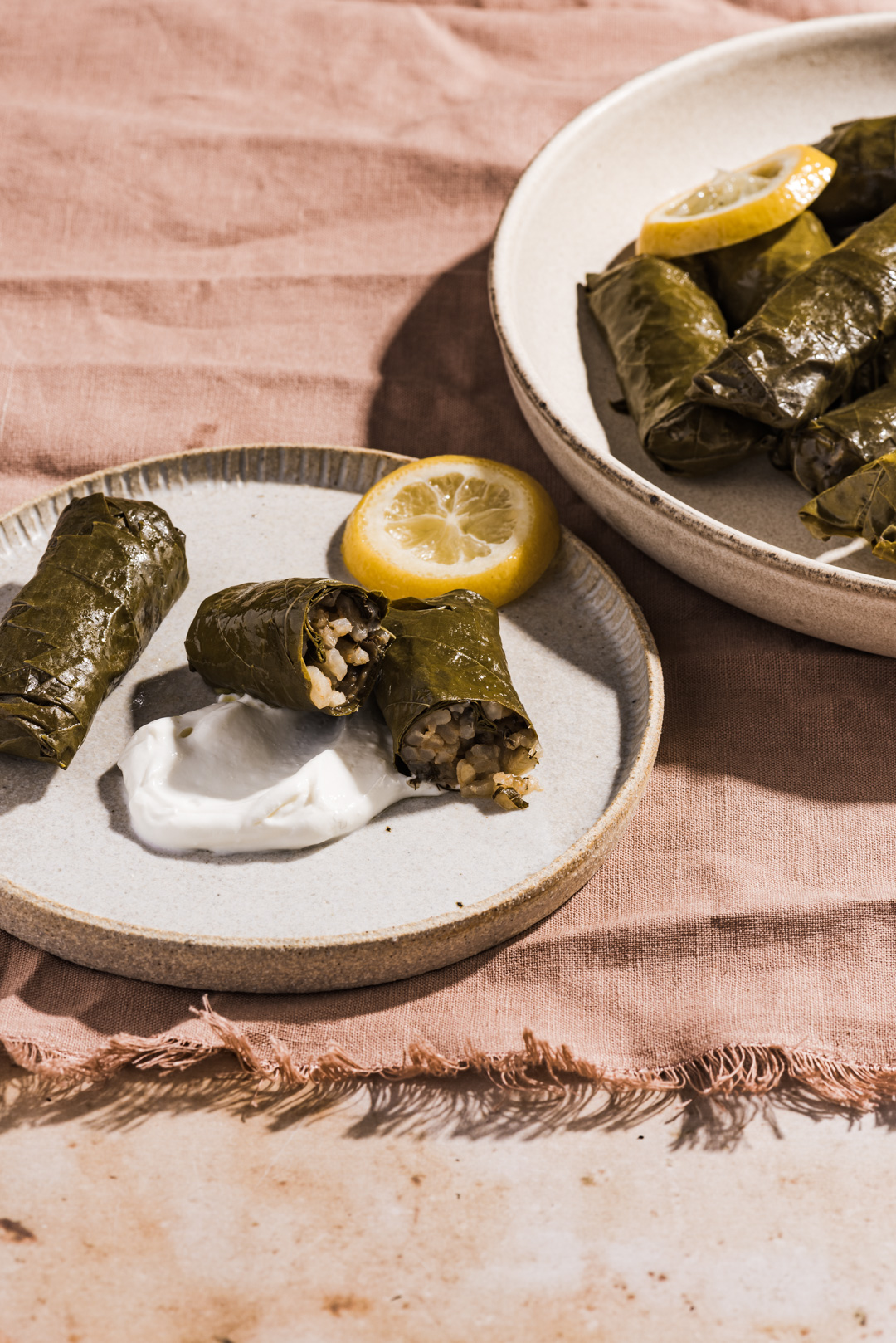 Ingredients:
40-50 grape vine leaves (if from a jar, rinsed and pat dry or blanche for 5 minutes if fresh)
2 tbsp Hiç Premium Extra Virgin Olive Oil + 1/4 cup
1 medium onion, finely diced
1 cup arborio rice
1 tsp. of tomato paste diluted in 1/2 cup of warm water
1/2 cup chopped fresh parsley
1/2 cup chopped fresh dill
1/4 cup chopped fresh mint
1/3 cup pine nuts
Juice of half lemon
Salt and pepper to taste
1 1/2 cups of low-sodium vegetable stock
Slices of lemon
Directions:
Take the leaves out of the jar, snip the stems off the leaves and discard. Rinse leaves under cold water and and drain. Set aside. IF you have fresh grape vine leaves, rinse and then place in boiling salted water for five minutes. Drain and place in an ice-cold water bath, drain. Snip the stems off and set the grape leaves aside.
In the meantime, place a skillet on your stove-top and add the 2 tbsp olive oil along with the onions and sauté over medium-low heat for 5-7 minutes or until translucent.
Add the rice to the skillet and stir for a couple of minutes to toast. Now add the diluted tomato paste and stir until most of the liquid has been absorbed by the rice. Remove skillet from heat, add the parsley, dill, mint, pine nuts, lemon juice and stir. Season lightly with salt and pepper, stir & taste and adjust seasoning once again. Allow to cool.
Pre-heat your oven to 325F.
Place your grape vine leaves on a work surface with the skillet full of the rice filling nearby. Place a grape leaf on your work surface (seam side up) and place a tsp of the rice mixture on the middle bottom of the leaf. Fold the bottom of the leaf up, then tuck in the sides of the leaf. Now roll up the leaf to make a cigar containing your rice filling.
Place a layer of grape vine leaves on the bottom of an oven-safe pot/cooking vessel. Place your rolled dolma in the vessel. Continue rolling the rice filling in the grape vine leaves (as instructed above) and arrange the dolmades in the cooking vessel in a circular fashion.
Pour the remaining 1/4 cup of olive oil over the pot of dolmades, add some lemon slices on top and then add the hot stock (enough to just cover the dolmades). Cover and place vessel in the oven for 30-35 minutes.
Remove the vessel from the oven and allow to cool (keep it covered) to room temperature.
Serve dolmades with yogurt and lemon.
For more excellent recipes, visit https://www.ful-filled.com/
Leave a comment (all fields required)
Comments will be approved before showing up.